MICHAEL MAKES AL PACINO AN OFFER HE CAN'T REFUSE
Michael got to meet up with Al Pacino backstage in VIP lounge after his stage performance Clyde
Auditorium in Glasgow on May 19.
To commemorate this appearance, Al Pacino's first appearance in Scotland, Michael presented him with a waistcoat, scarves and a Lomond bunnet all made in the Italian National Tartan.
After listening to the Oscar winning actor talk about his incredible film career Michael engaged with him in conversation about their Italian roots and how his real name was Alfredo Pacino. Just like Paolo Nutini's father who was there with Michael.
Michael then explained about the story behind the Italian National Tartan and how he hoped it would be something all Italians across the globe would get involved with.
Al liked the tartan so much he immediately wrapped a scarf around his neck and wore it as he left. He even wore the scarf and bunnet on he plane to London.
Michael said it was a pleasure to meet him and said that the courtesy given to him by the great man and Jonathan Uda of S2BN Entertainment who ran the event was exceptional.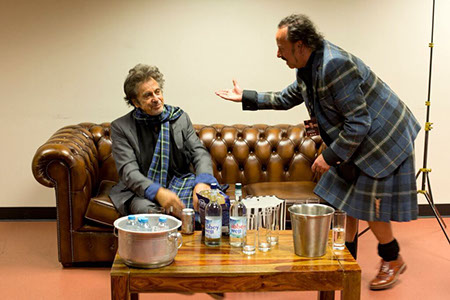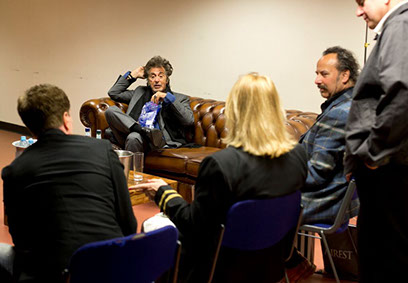 Clan Italia Collection jacket made for Jim Kerr of Simple Minds gets an airing on TV
Simple Minds open BBC sports awards
Simple Minds performed at the 61st BBC Sports Personality of the Year in Glasgow on Sunday, 14 December 2014. Playing in their home town, the band, whose hits include Don't You (Forget About Me), Waterfront and Alive & Kicking, performed to a crowd of 12,000 at the SSE Hydro Arena to open the annual awards ceremony.
"It's a great honour to take part in the show; it's one of the most iconic programmes on television," Simple Minds front man Jim Kerr said.
"We are proud that the programme was in our home town and the fact that we were asked to play"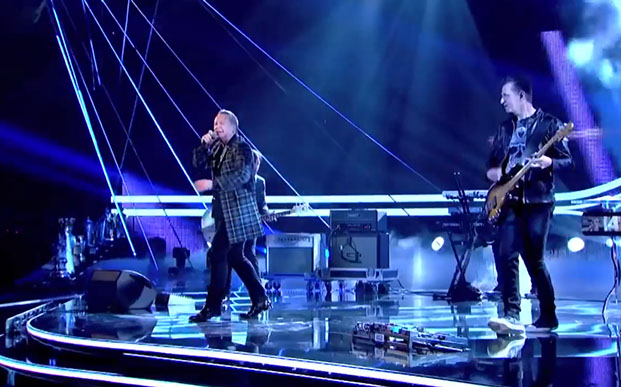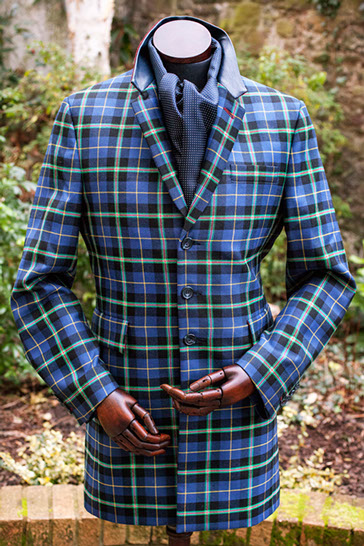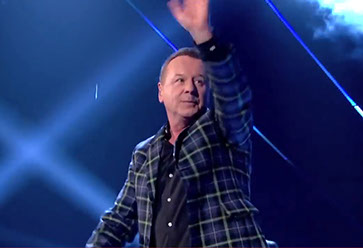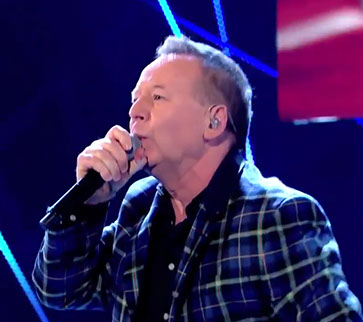 Jim liked the Italian National Tartan jacket so much that he has had another one made in the Milan Club Scozia tartan and is wearing them both on stage throughout Simple Minds tour which started of in Lisbon on Saturday 7th February 2015. Keep up with Simple Minds on tour here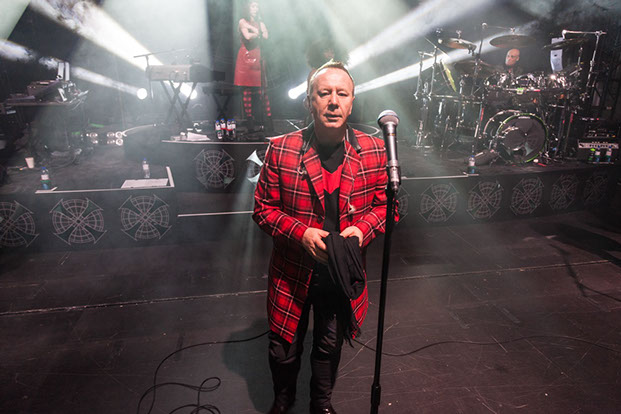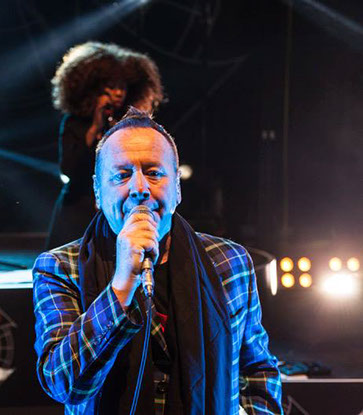 Andrea Bocelli was so pleased with the presentation of Italian National Tartan gifts that he wore a scarf and bow tie on stage right away when he performed at The Hydro, Glasgow in November 2013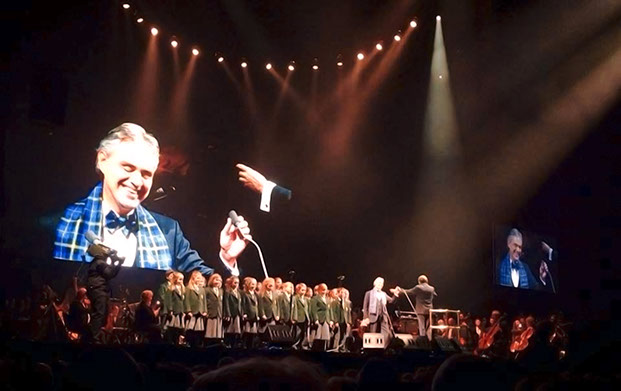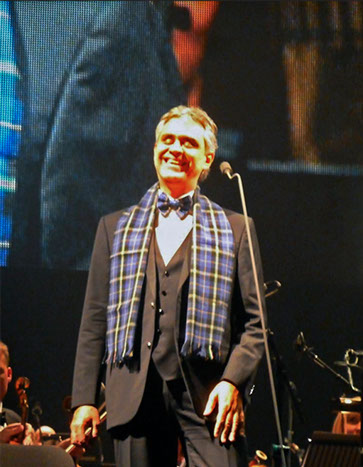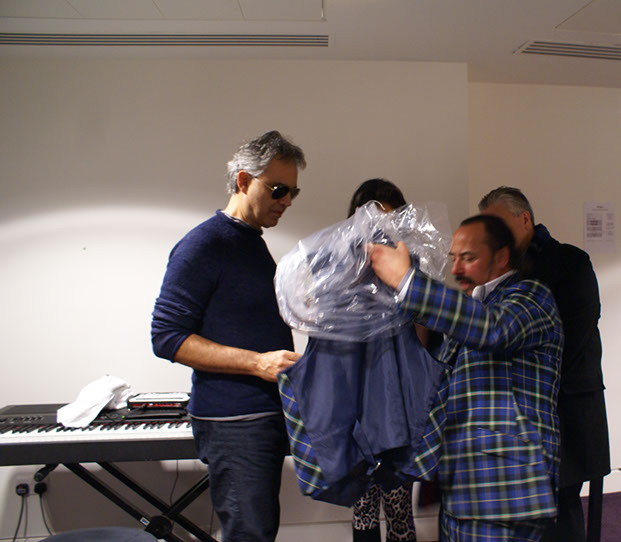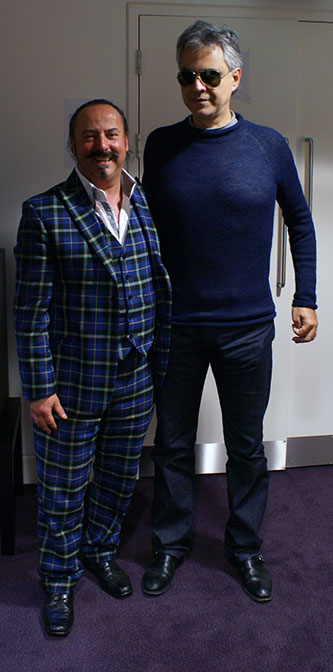 Stirling Castle -
MICHAEL BUBLÉ GIVEN TARTAN WELCOME
Italian/Canadian superstar Michael Bublé was given a warm welcome to Stirling Castle last month by one local Falkirk business. Clan Italia, founders and designers of the Italian National Tartan presented the star with his very own custom made kilt complete with sporran and kilt socks at the intimate gig last week; which was loved so much by the singer that he said he would like to wear it on stage at his Christmas Special on NBC television this year on Monday December 10th.
Clan Italia contacted Michael Bublé, performing alongside Kylie Minogue and Rod Stewart for a Christmas television special scheduled to be shown on ITV on 9th December, when they heard he would be gracing the stage at Stirling Castle.
Also of Italian descent, Clan Italia founder Michael Lemetti was resolute in his task of presenting his tartan gift to the singer – so much so that the custom made kilt was produced and delivered – all within three hours.
Managing Director Michael Lemetti said:
"Like myself, Michael is half Italian and when I heard he was coming to Stirling I was desperate to kit him out in his very own Italian National Tartan kilt. After numerous phone calls I managed to speak to the ITV production manager Chris, on the very morning of his performance to find out his waist size, and from there I had the kilt made within three hours thanks to the endeavours of Glen Isla Kilts
"When I turned up at Stirling Castle I was delighted with how well I was received, and was even ushered in to personally meet him. Michael was thrilled with the kilt, and has said that he wanted to wear it on stage in a Christmas special he is due to film in the coming weeks.
"To have an incredible artist like Michael Bublé rave about my tartan was a very proud moment, and it would be an honour and a tremendous thrill if he wore on stage in his Christmas Special on NBC."
Michael would like to thank Chris for helping him meet Michael Bublé, all the team at Warner Music for arranging the meeting and all of their kindness, Glen Isla Kilts for turning around the Italian National kilt in record time and of course… Michael Bublé for taking the time out of his busy schedule and for his extraordinary kindness.
Michael Bublé said in an inerview with Holly Willoughby on the show:-
"A nice man named Michael, I don't know what his last name is, but he made me the most beautiful kilt.. and I'm gonna wear it, when I come back and play here, for sure I'm gonna wear it."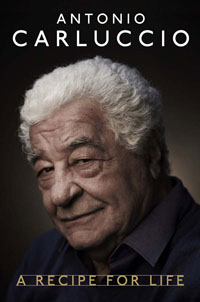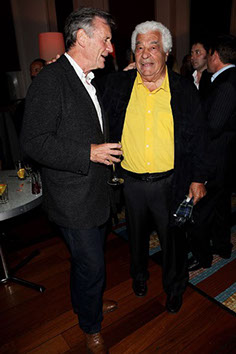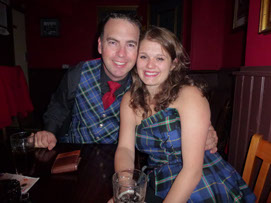 Antonio Carluccio's Book Launch
On the 25th September 2012 Clan Italia's managing director, Michael Lemetti, was a guest at the launch in london of Antonio Carluccio's book A Recipe For Life.
He also took with him a pair of trousers made in the Italian National Tartan also a hat and scarf made in the same tartan for Antonio which he wears with pride.
We have put together a few photos from the event for you.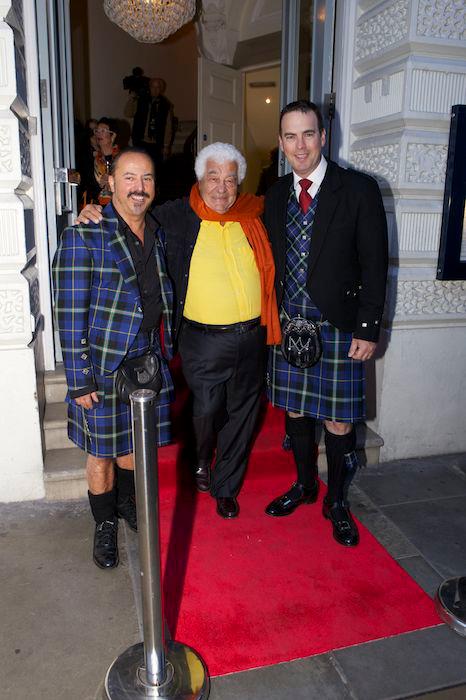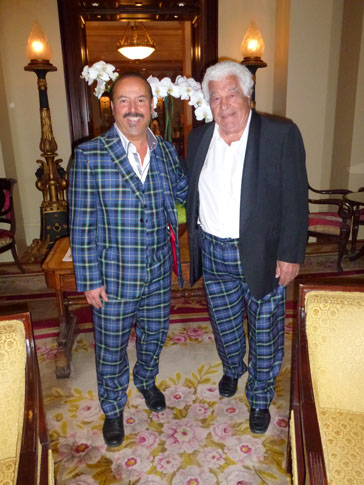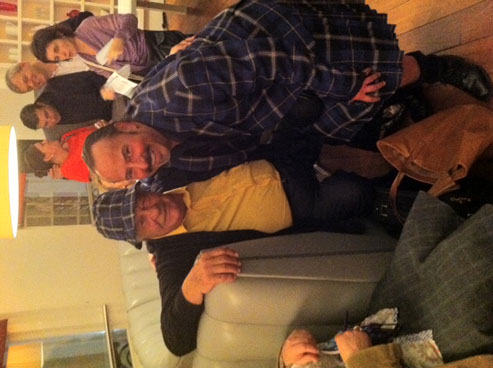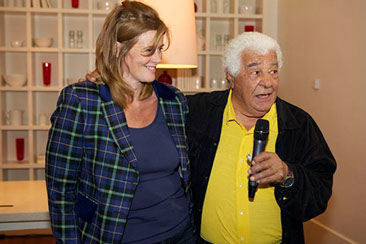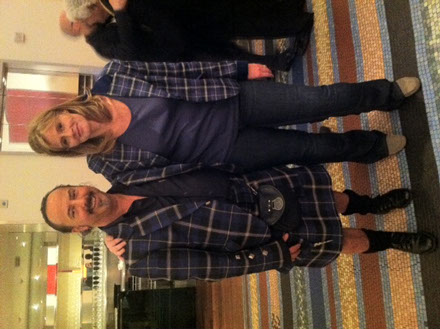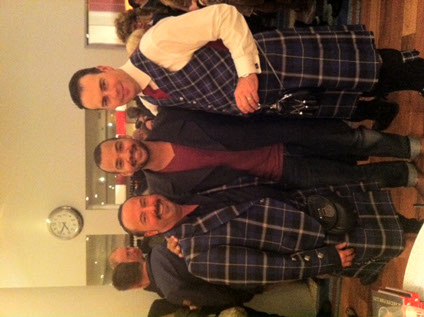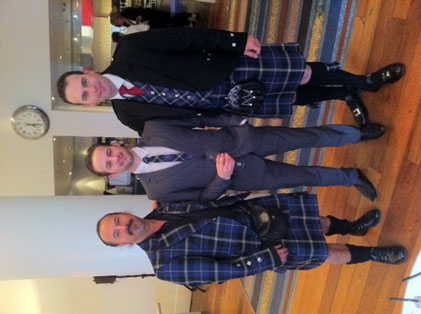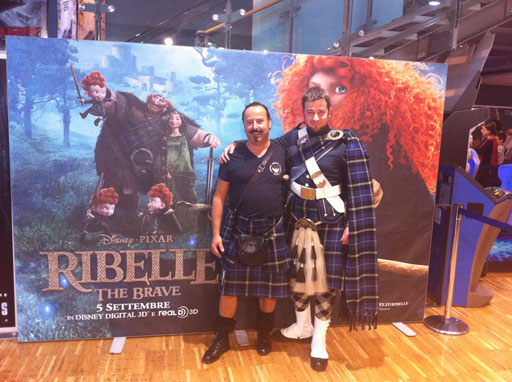 ROME – The European premiere of Disney/Pixar's latest production, Brave, will be among the centerpieces of this year's edition of the Taormina Film Festival, organizers said.
Pixar's 'Brave' to Have European Premiere in Rome this September 4th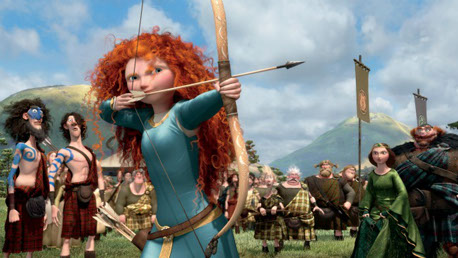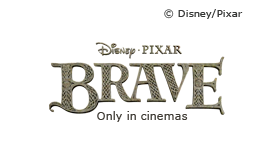 website design by The Real Mackay

HOME OF THE ITALIAN NATIONAL TARTAN